Thank you for considering to trade your cards or games into The Game Center Narellan - Gametraders Macarthur Square. Below you will find the Terms and Conditions for distance trading card trades as well as some handy tips on how to send in your cards.
Sending in your TCG Cards 
1.  Sleeve every card
Prior to sending in any cards you should ensure they are protected. The best way to do this is by placing your card in a protector sleeve. This will ensure the card will not get scratched during transit.
Each card should be placed in an individual sleeve.
2.  Protect your cards so they are not bent or creased
We recommend placing your card in a top loader (a heavy based plastic strong outer sleeve).
Alternatively, Sandwiching the gaming card tightly between a strong (non flexible) material such as plastic or thick cardboard is also acceptable.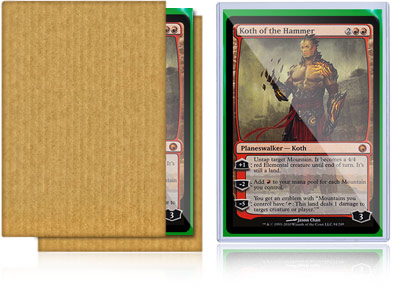 3.  Minimise sliding or movement during transit
Placing the top loader or the gaming card that is sandwiched between a rigid material into a zip lock bag will greatly minimize the chances that the card will slip and slide out of its protectors while in transit. The use of a zip lock bag is the most preferred and professional way to further protect your cards. 
Other methods such as taping the top of the top loader with clear tape will also work. If you are sandwiching your card between a rigid material such as cardboard, taping all sides of the material will also help the card from sliding free while in the process of being mailed.
Remember that we will need to be able to unpack the card without damaging it, so try and use the least amount of tape necessary to secure the card.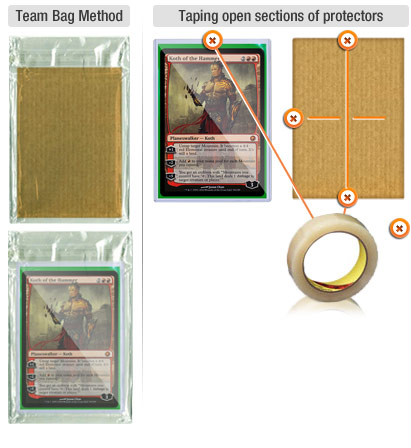 4.  Sending your cards to us
Place the protected card in a bubble wrap and then inside a rigid secure envelope. Australia post have a range of cardboard solutions including the Postpak 

Mailing Box (BX7) CD Mailer - 145 x 127 x 10mm. This was made for CDs but is perfect for cards.
When it comes to shipping ensure you send it with a Tracking / Delivery Confirmation. All parcels sent with Australia Post now come with tracking, and the delivery and delivery attempt can be tracked online. Standard letter posting is not tracked and can be lost.
We also recommend insurance is taken on the shipment.
Distance Trade In Terms and Conditions
The buy list you generate on the website (thegamecenter.store) is considered to be a draft until finalised in store. Store credit will not be issued until all cards can be inspected by staff. Failure to present the cards in store within 72 hours will result in the cards being repriced to reflect market values.
In order to finalise your trade please drop your cards into either of our stores.

Postage is recommended to our Narellan store:

The Game Center Narellan
2 / 9  Yarmouth Place
Smeaton Grange NSW 2567
You can also mail your cards to the store, along with your full contact details to complete the process. All cards should be sleeved to protect their quality. If mailing your cards we strongly recommend sleeving them and placing them in a top loader, or protected between cardboard. We also recommend when posting to us that you use tracking. No responsibility will be taken by the store if your cards are lost or damaged in the post.
We reserve the right to refuse cards for any reason. If refused you will be given the option to pay the postage cost to have your cards returned to you.